It doesn't have the money and marketing clout of Samsung, its South Korean electronics sibling. And outside of TVs and home appliances, it's struggled to establish itself as a premium consumer-electronics brand.
But LG is undoubtedly the Android phone maker most deserving of a "most improved" award, given its dramatic progress over the past few years. It went from creating middling devices in Android's early years to becoming Google's trusted partner for the Nexus 4 and Nexus 5 phones, which are notable for offering a pure Android experience.
Now we have the G3, LG's third G-series flagship phone. And it's a winner.
It features a ridiculously sharp and large 5.5-inch screen, yet it still manages to feel as light and comfortable as a smaller phone. It's also the first smartphone to include a laser assistance in its camera, which helps it achieve near-instant autofocus.
For the first time, LG has a flagship phone that can easily go toe-to-toe with Samsung's and HTC's best. And it may even turn some heads among iPhone owners. That's especially notable in a year where we got some tremendous new devices from LG's Android competitors.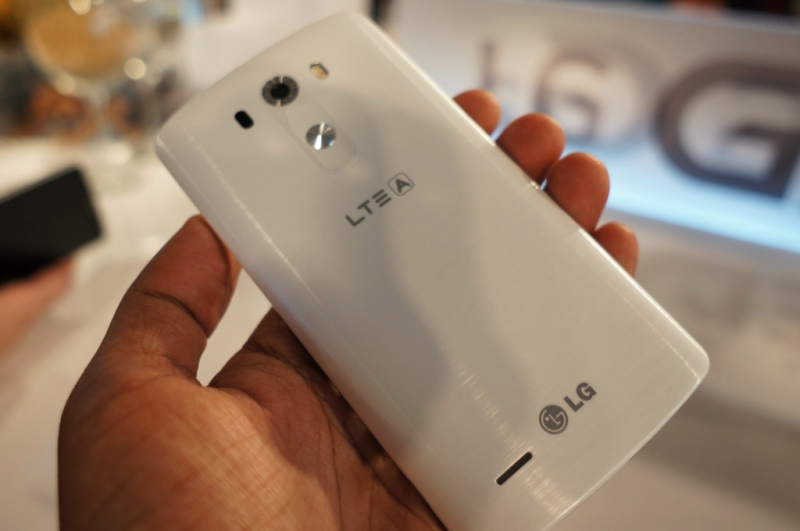 Good: Glorious, sharp screen
With its 5.5-inch display, the G3 could technically be a phablet, a huge phone that's almost as big as a tablet, like Samsung's Galaxy Note series. But thanks to a plethora of wise design choices, the G3 doesn't feel like any phablet I've held before.
Its curved plastic case makes the G3 comfortable to hold. Though it may look metallic from photos, LG actually opted for a faux-brushed metal aesthetic for the G3′s rear cover. It doesn't feel as luxurious as HTC's One, but it feels pretty good for plastic.
Given the G3′s massive screen, you won't have much hope of using it easily with one hand. But that's increasingly becoming a problem with all new Android phones, not just phablets. (Samsung's new Galaxy phones have a special mode just to make it easy to use them one-handed.) Surprisingly, the G3 is about as tall as the new HTC One, which is unusually tall due to its stereo front speakers.
Just like all of LG's other recent phones, the G3′s volume and power buttons are located on its rear. It's a bit awkward, but having the buttons away from the sides of the phone enables LG to shave off more bezel than competitors. The rear buttons also feel more refined than LG's past attempts (the company says it tweaked the location of the buttons for comfort, and so that you don't end up gunning up the camera lens).
Like pretty much every new Android phone these days, the G3 sports the latest mobile processor and gobs of RAM. It's tough to find a speed difference between new Android handsets, so phone makers are increasingly implementing new features to entice consumers.
For the G3, LG has two unique features: That big quad-HD screen, and the fast, laser-powered autofocus.
First, the screen: It's glorious. With a resolution that packs in twice as many pixels as 1080p HD (dubbed "Quad HD"), just about everything on the G3′s screen looks eye-popping. 4K video content (which is higher than the resolution of the G3′s screen) and high-resolution images looked practically 3D on the phone.
I'm not sure if normal consumers would see much of a difference between the G3′s screen and the Samsung Galaxy S5 or HTC One, but they'll definitely notice the G3′s slightly larger display. If you like to binge on video with your phone, the G3 is practically made for you.
As for the laser autofocus, I can attest that the G3 snaps photos almost as soon as you hit the shutter button. You won't actually see a laser shooting out from the phone (it's infra-red, just like your TV remote), but it seems to work as advertised. To be fair, both the Galaxy S5 and HTC One have their own technology to speed up picture-taking, and they perform about as fast as the G3 in my testing.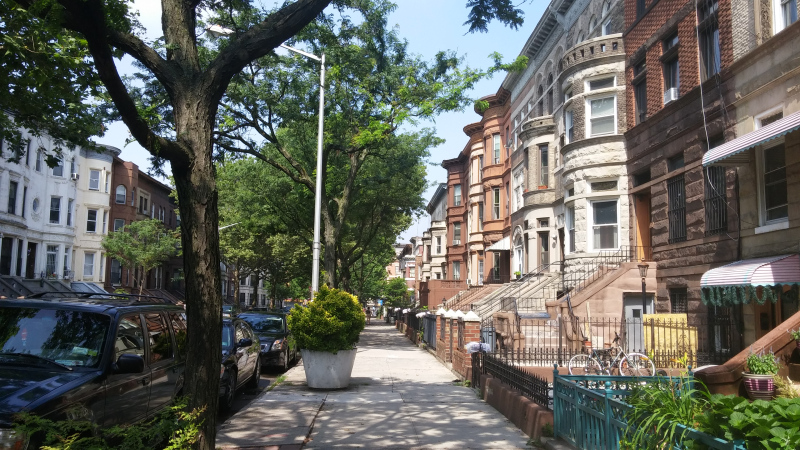 Quality-wise, LG has delivered one of the best cameras in an Android smartphone with the G3. Pictures looked uniformly sharp and detailed, and it wasn't finicky with lighting changes like many other Android cameras. The G3′s shooter also works in concert with its great screen: photos simply look better with so many pixels behind them. Like most new phones this year, the G3 also supports 4K video shooting, which is a nice feature to have, but is hardly worth the larger file sizes for video.
Unlike Samsung's Galaxy S5 and HTC's new One, the G3′s camera includes optical image stabilization (OIS), which helps it to take better photos in low light and video without too much shakiness. You can check it out in action in the video below.
The bad: May be too big for some
As much as LG has evolved its design sensibilities for the G3, it's still not a phone that I can easily recommend to everyone. Its huge screen makes it awkward to hold if you have smaller hands, and you can forget about trying to stuff it into your skinny jeans. It's more comfortable to hold than other big phones, but it's still just a big phone.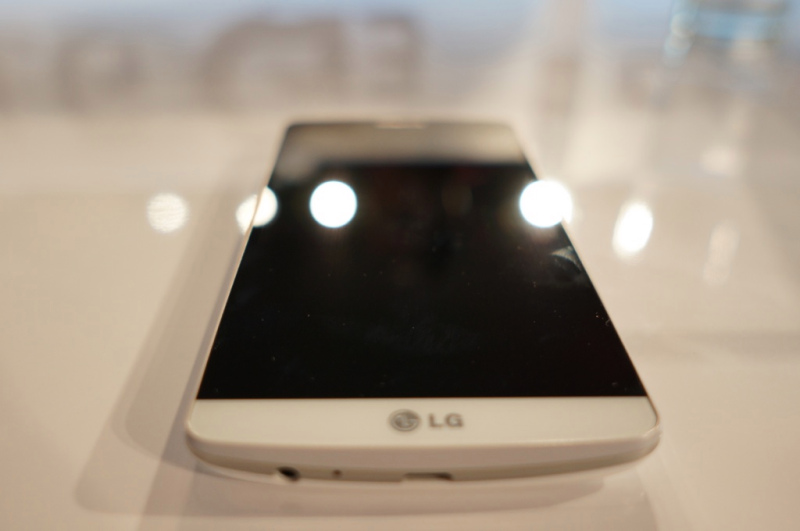 I'm also still not a fan of LG's rear buttons despite the improvements LG has made since last year. It's awkward to manipulate volume on the phone (especially one-handed), and it's still far to easy to end up smudging the camera lens as you're feeling around buttons.
When LG first announced its rear buttons, it seemed like a desperate maneuver to do something slightly different from the competition. Today, it seems a bit less desperate, but it's still not something I enjoy using.
The verdict: LG's best flagship phone yet
It took several tries, but LG has finally crafted an ideal Android phone — assuming your hands are big enough to use it comfortably.
That the G3 can take on the Galaxy S5 and new HTC One directly is a testament to how far LG has come. It's also a reminder that we're seeing fewer differentiating features between high-end smartphones — they all typically have big and bright screens, fast processors, and decent cameras.
I can't blame LG too much for trying to one-up the competition by going for a bigger screen, but I'm left wondering how the company is going to evolve next year. After a point, having a bigger screen than the competition won't be enough.

Source: https://venturebeat.com/2014/07/03/with-the-g3-lg-finally-makes-a-phone-that-can-take-on-samsung-apple-review/
This post was originally published on Venture Beat.