YubiKey Two Factor Authentication Security Key
The YubiKey works with more online services and applications than any other security key. Using a security key as a form of two-factor authentication is a simple and proven method for locking down your accounts and keeping them secure. This key offers the simplicity where people can secure and protect their personal account across unlimited online services in a single and mini device. It is quite versatile which offers user-friendly just by tap-and-go.

The authentication will be easier, with no more additional software needed. People can just simply insert it into a USB port. with only a simple touch by tapping it, the device will secure the authentication fast and easily. It will be meaningful for such of these people;

A more secure way is to use a physical security key, which is a small USB device (no battery required) that inserts into a computer's USB port to sign into an account. It works when you do not have a cellular network or your smartphone. Companies, like Google, have also adopted these security keys to secure their employees' work accounts.


YubiKey Easy-to-use, Strong Two Factor Security Key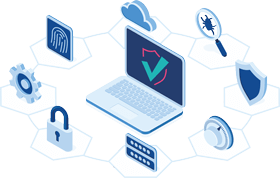 All-in-one configurable security key
With a simple touch, the multi-protocol YubiKey protects acces to computers, networks, and online services.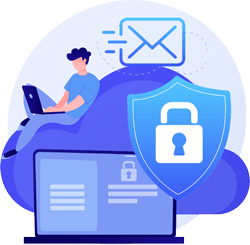 Easier and safer than authenticator app, email and SMS OTP
No more reaching for you smartphone, or re-typing passcodes. Just plug in your YubiKey, tap and it does the rest for you.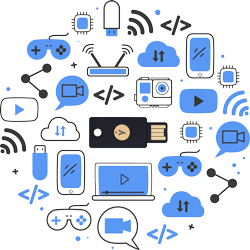 Works with many devices
The YubiKey works with Windows, Linux and Mac login, Android, IOS mobile and many more devices.
---
Several Choices of YubiKey Series
Compare YubiKey
YubiKey - One Touch Experience
Strong two factor authentication, stops phishing
| | | |
| --- | --- | --- |
| Enter username and password | Insert YubiKey | Touch/tap device |
It Gives More Security
Instead of relying on email or SMS, this device gives more security, but, the most convenient is not this, you have to get your phone, open the app, and typing code. A tool like YubiKey is required by the apps to plug into your device and then pressing a button. A unique code is sent by YubiKey so that your identity can be confirmed by the service. It gives more security.

The code is more convenient and longer and you don't need to type it by yourself. There are more nuanced than this. But, the important thing you need to know is that it is two-factor authentication that is easier to use and more secure.
One Key For Many Applications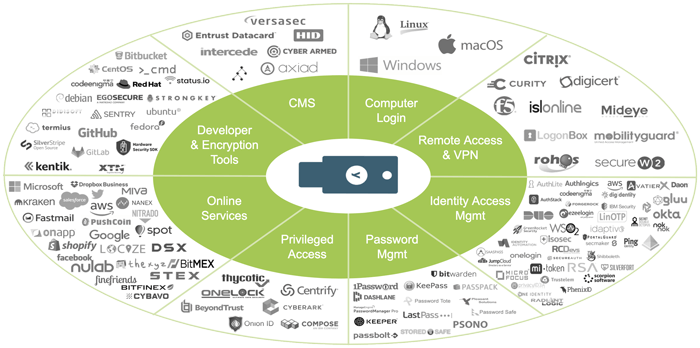 The YubiKey works with hundreds of enterprise, developer and costumer applications, out-of-the-box and with no client software. Combined with leading password managers, social login and enterprise single sign on systems the YubiKey enables secure access to millions 1 of online services. All YubiKey support WebAuthn, FIDO2 CTAP1, FIDO2 CTAP2, Universal 2nd Factor (U2F), Smart card (PIV-compatible), Yubico OTP, OATH–HOTP (Event), OATH–TOTP (Time), Open PGP, Secure Static Password.